The MVA Certified Expat Brokers, who are we?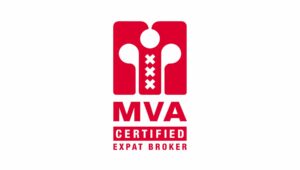 In 2015 the MVA Certified Expat Broker label was founded. This label helps you as a newcomer to our country to select acertified and trustworthy broker who can help you in finding your new home.
We are the only certified organization in the Netherlands that focuses on housing internationals in our country. Besides that, we are also official partner of the expat centres IN Amsterdam, The Hague International Centre and the International Welcome Center Utrecht Region.
Find out more about MVA Certified Expat Brokers and what they can do for you; please visit our website.