Volunteering in the Amsterdam Area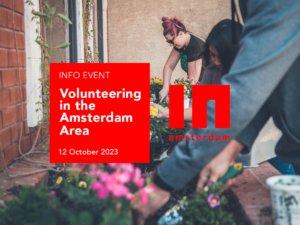 Whether you're looking for a new challenge, want to develop your skills or learn more about local culture – volunteering is a great way of making it happen. A variety of local organisations will be at the Volunteer Café to talk about their work.
Whatever your interests, you're sure to discover a volunteering opportunity that suits your interests.
Date: Thursday, 12 October 2023
Time: 18:00 – 19:30
Location: IN Amsterdam office